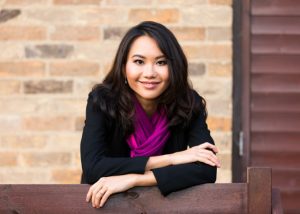 I'm absolutely delighted to be offering the Yesterday Scholarship (at Curtis Brown Creative) to a deserving writer from a less-privileged background.
All my studies, from pre-university studies in Singapore to doctoral studies at Cambridge, were funded by scholarships and generosity. Neither of my parents have been to university, nor could they afford to pay for my studies abroad. I grew up in a tiny home in Kuala Lumpur, my dad's car had holes in its base and water would come in whenever he drove through a puddle. I understand just how difficult it is to make a leap, coming from a less-privileged background.
A kind benefactor made it possible for me to study at Imperial College London, thereby opening the door to eventual postgraduate degrees at Cambridge. He contacted me back in 2002, saying that he was willing to sponsor my studies because he felt that I deserved a chance to do what I wanted. He also felt that I had the will and ability to push for it. The only thing he asked in return was that I would, if possible, do something similar for another equally dedicated student in the future. I'm merely keeping the promise I made to him fifteen years ago.
As my benefactor insists on remaining anonymous, I decided to name the scholarship after my book (for want of a better name). My debut thriller Yesterday is set in Cambridge and is about a murder that takes place in a world where most people only remember yesterday. I would have never written the book if I didn't spend twelve years in Cambridge.
Someone with a generous heart made a real difference to my life fifteen years ago, opened the path for me to eventually write Yesterday. In keeping with the wonderful principle of paying forward, I would love to do the same today (albeit in a very small way) for a writing star of tomorrow.
To apply for the Yesterday Scholarship, please visit the Curtis Brown Creative website here.