I'm delighted to be supporting the wonderful Future Bookshelf initiative. Here are some of my contributions to the project:
1. How Do I Write in My Chosen Genre?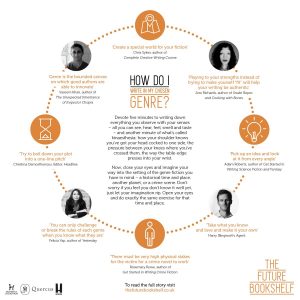 I trust my instincts when it comes to crafting layers of suspense. Where to start or end each chapter, for instance.
I also read a lot of psychological thrillers, suspense novels and police procedurals before I began writing Yesterday (a high-concept thriller about a murder which happens in a world where most people only remember yesterday, a novel that spans all three genres). I believe that you can only challenge or break the rules of each genre when you know what they are. Yet writing also involves research. Most experts are incredibly helpful and generous with their time, if you ask for advice politely. My contact in the Metropolitan Police, for example, sent back ten pages of brilliant suggestions.
2. How Do I Start Writing?
By being curious and determined. My debut thriller Yesterday is about the question 'how do you solve a murder when you can only remember yesterday?'. The concept came to me when I was travelling to a ballroom dance practice in late 2014. The premise was so intriguing, I started writing the next day. It became an exciting adventure, one which prompted me to reach for my laptop each morning. I was determined to find out if the question could be answered in an entertaining way, in the form of a story which kept me hooked myself. Curiosity and a sense of adventure help writers get new projects off the ground. They make us want to start.
Do check out the Future Bookshelf website for more writing tips and ideas from authors, agents and editors.